A few years ago I quit the most amazing job!
For the past eighteen years I have taught art in elementary schools, both public and private and for homeschooled children. At Juan Cabrillo Elementary School in Malibu, California, I taught my unique art program to over three hundred general education and special needs students annually. Each project in the curriculum was original and aligned with the National Standards for Visual Arts, Core Curriculum and STEAM. We studied renowned artists from every genre, from the beginning of art, with cave drawings, to present day. The cave drawing lesson, incorporated "collective learning", which was the first usage of communication viewed completely through art. At the conclusion of each calendar school year, we celebrated our achievements: every student had one piece of art framed and displayed. The students were able to see their own work hanging up inside a beautiful art gallery, in Malibu California, just like the professionals. My time at Juan Cabrillo Elementary School was simply put, spectacular.
Would you agree this was a most amazing job? So why would I quit?
I needed to leave my fantastic job so I could leverage my experience in an ever- changing educational landscape where the arts are constantly funding challenged. Because of the results I achieved, I realized that I will make a difference by taking "just do art" to a bigger stage and a broader audience!
Suzanne DeMarco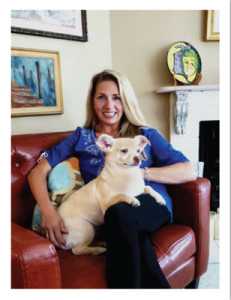 I come from a long line of artists. My grandmother was a painter whose work was represented by the Wally Findlay Gallery. My aunt won more Tony Awards for costume design on Broadway than any other designer and my grandfather made hats at his millinery store in the heart of New York City. My father was co-founder of Cyrano's, which was one of the most famous restaurants in Hollywood.
My mother was a ballet dancer with the Metropolitan Opera, then became an interior designer and worked on many high profile homes, including the Disney family. It was the 1960's, it was Hollywood, and I grew up above the Sunset Strip.
My first artistic pursuit in life was in photography. After college, I accepted a job photographing architecture in Italy and Greece. When I arrived home, I decided to continue my passion as a professional photographer. I became a talent coordinator for an early reality TV show, "Circus of the Stars", which let to a position with a renowned film industry advertising agency. There I was a photography editor creating movie posters and working with acclaimed photographers including Annie Leibovitz and Herb Ritts.
While my daughters were attending elementary School, in Malibu California, I worked as a volunteer in their art classes. The following year the art teacher position opened up and the principle hired me. For the next ten years I taught art to the entire school, Kindergarten through 5th grade.
While I came from a long line of artistic people, I am not a natural artist. I learned how to draw through experimentation, repetition, and making mistakes. While not formally trained in art, I have taught lessons from Cave Painting to Michelangelo, to Contemporary Art and everything in between. I believe that anyone can "just do art"!
About Lola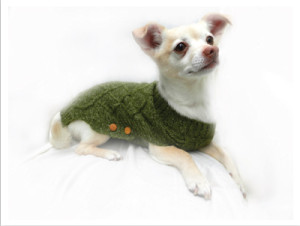 Lola found us when she was a year old. She's a rescue dog, and when we first got her she was very shy and didn't seem to have much personality. It took her a while to warm up to us, but once she did she started learning all sorts of tricks! She is very talkative, and loves to say "momma," and "I love you." She can even sneeze on command!
A year after getting Lola, when she was about two, she began having grand mal seizures. Her condition worsened over the course of a month, and soon she was hospitalized for having over ten seizures a night. They told us they weren't sure if she was going to make it, and even if
they managed to pull her through the rough patch she would have to be on heavy medication for the rest of her life, which would damage her body. Lola pulled through and took medication for about a year until I began to reduce her dose and eventually she no longer needed it at all.
Today, Lola is about eight years old and five years seizure free! She is our amazing Art-Dog who loves to play with kids and roll around in paint.